storypanel galleries
1. This sequence is where we revealed that the Peter Parker from Miles' universe was actually pretty successful, much to Peter B's chagrin.
2. An early version of introducing the rest of the Spider-cast.
3. Miles' training was shortened in the final cut, which was the right decision, but here's the extended mix.
1. This sequence was cut, but it was fun to draw Star Wars droids battling and an honour to introduce L3 who's depicted here before her final design was settled on. Clone High nerds will note it's shot-for-shot the Butlertron/Scangrade showdown from ep. 'Sleep of Faith/Rue D'Awakening', which I also got to board.
2. This prison-break sequence didn't make it either, but you can still see the head and tail of it in the final Ron Howard cut.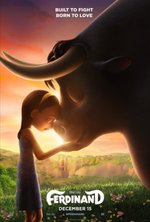 1. This section, little Ferdinand realizes that his father is not returning from the ring. Ever. He knows he won't last much longer himself. He must do something. Watch a recorded pitch of this here.
2. This bit is a version of grownup Ferd's first day at training camp. The matador has just arrived, scouting talent for the last fight of his career. The other bulls can't wait to prove they are worthy of the ring. Ferdinand suspects this can't end well. Watch a recorded pitch of this here.
1. An action-packed prologue to an intriguing episode…and Black Cat cosplay.